Sparrow Graphics is a premium design and apparel printing company.
We are an apparel screen print and design studio. We create custom branded art and merge it with apparel inside our own printing studio. Our product is a reflection of well thought out design matched with superior printing.
We supply private branded apparel printing and design to clients all over the country. We look forward to showing you the results of custom art and quality printing. Please review our site and contact us if we can be of assistance with anything.
About the Owner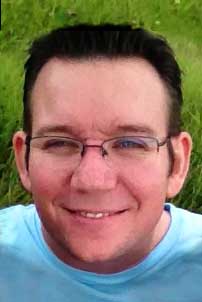 I bring to the table 20+ years in screen printing and art creation. It was love at first site when I had my first screen printing experience in 1993. A year later I acquired my own 4 color manual press that I ran from my college dorm room. Today we are on the verge of our 10th year in business here in Grand Rapids, MI and cater to a variety of clientele across the US.
I am very client and company driven. I value people and believe that it is teamwork and job ownership that makes a product successful. Anyone can create a product cheap and fast. It's the passion from our team that flows through to the product and helps create that desire from our customers. There is nothing more rewarding than to hear that our product sold out.
We are different from other screen printers. Most print shops know how to print but have to learn how to create art. At Sparrow Graphics we know how to create art and have refined how to translate it to print. We are skilled at designing products that give customers a creative, focused look that caters to a wide demographic.
It is the excitement of the next project that keeps me hooked on screen printing and design. I hope to have the privilege to work with you on your next project.
CEO Sparrow Graphics, LLC
Where did the name Sparrow Graphics come from?
Sparrow is a reference to a verse in the book of Matthew:
"Therefore I tell you, do not be anxious about your life, what you will eat or what you will drink, nor about your body, what you will put on. Is not life more than food, and the body more than clothing? Look at the birds of the air: they neither sow nor reap nor gather into barns, and yet your heavenly Father feeds them. Are you not of more value than they? And which of you by being anxious can add a single hour to his span of life? And why are you anxious about clothing?...Fear not, therefore; you are of more value than many sparrows."

Matt. 6:25-34, 10:31